Te Araroa Trampers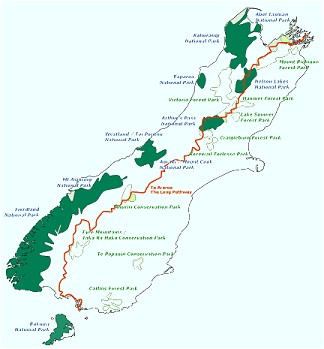 Firstly great work you're tramping the Te Araroa trail, and you'll be coming through the Arthur's Pass National Park sections on your adventure!
We are not "on trail"
Arthur's Pass Village is not on the Te Araroa trail. It is located 5km north of the Mingha River access point, and 20km south of the Deception River access point, on Highway 73. You will need to make your own transport arrangements to & from these locations!
Staying with us
We understand that your schedule is probably a bit random given you're travelling in the wilderness and unexpected things can slow you down. You will also be tramping at our busiest time.

Unfortunately bookings are only flexible and refundable with a full 24 hours notice, and of course we need vacancies to enable a change. Please keep this in mind if you make a booking, and update your arrival date to us when you are able!
Resupply Parcels (aka bounce boxes)
Supplies in Arthur's Pass tend to be limited and expensive.

The Mountain House in Arthur's Pass will happily accept and hold your parcels for you but only under these conditions...
You let us know when the parcel is on its way - see the form below.
If you are staying with the Mountain House then we will receive and hold your package for NZ$10; however if you are not staying with us we will charge you a service fee of NZ$20 when you collect the parcel.
Your parcel is "tracked". We highly recommend NZ Post ParcelPost Tracked, as this will come directly to our Post Box in town, and this service is available from any PostShop in NZ, and you can use your own packaging. Please don't send packages from outside NZ, as they will get held up or stopped at NZ Customs!
Please be aware we check photo ID when the box is picked up and only hand the box over to the person named on the box!
The address label on the parcel should read...
Your Name Here (Te Araroa - The date you may arrive in Arthur's Pass)
C/O Mountain House Backpackers
P.O. Box 51012
Arthur's Pass, 7654
Important Notice : There is NO Post Office in Arthur's Pass Village capable of sending parcels - incoming parcels only!
---